Reasons For Sellers To Not Sell Without A Realtor (FSBO)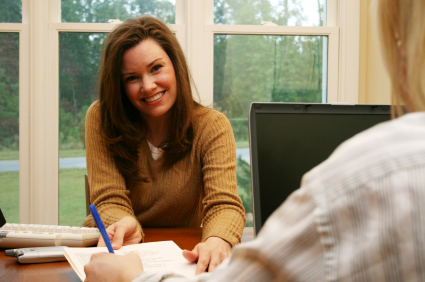 For Sale by Owners lack access to qualified buyers or a means to qualify buyers.
Buyers May Not Trust for Sale by Owners; real estate agents have a legal and ethical obligation to disclosure latent or hidden defects of the home. These defects might be things you might leave out, unintentionally simply because you might not know what to disclose in the first place.
For Sale by Owner's may lack sufficient Marketing Exposure, improper pricing, and lack of objectivity.
According to the National Association of Realtors, "for sale by owner" properties lose a percentage of the price they could have gotten if the owner listed with an agent
Many agents will avoid showing for sale by owner (FSBO) listings to their customers and clients.
Exposure: We can give you much more exposure, we will list your home in the Staten Island multi borough MLS website and on numerous real-estate web sites that we know the buyers frequent.
Protection: we gather all the information that is possible from any person who shows interest in viewing your home. If they are agents we have access to their license number and all of their contact information. We make sure all of your offers are presented to you in a timely fashion. We make sure that all offers to purchase your home always includes a pre-approval before you respond to the offer.
Expertise: We know all of the questions to ask the buyers. We know where to market your home, we guide you in the negotiation process. We can be much more objective and do not have emotional ties to the house
Net more money and sell quicker. When you use a Realtor we have access to information in regard to recent closed and pending sales on a daily basis. Within a few months market conditions can easily change, we keep you informed of those changes. Before you accept an offer we check the conditions in your area
to make sure you are selling at a price in line with other similar properties in your neighborhood.
We guide the buyer and if they need our guidance we can offer them names of mortgage representatives so they can become pre-approved and have full knowledge of what to expect in regard to their payments and closing costs. We will bring you buyers that are informed and are ready willing and able to purchase.
We have lists of other professionals that we have worked with over the years.
Professionals who specialize in other aspects of the sale people like attorneys, accountants, title expeditor's. When necessary we can help by putting you in touch with them.
https://atrealestatespecialists.com/wp-content/uploads/2016/03/at-real-estate-logo-blue-red.png
0
0
Arlene
https://atrealestatespecialists.com/wp-content/uploads/2016/03/at-real-estate-logo-blue-red.png
Arlene
2016-04-04 17:10:54
2016-04-26 17:31:42
Reasons For Sellers To Not Sell Without A Realtor (FSBO)