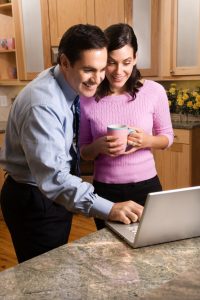 For Buyers. If you are a prospective purchaser you have landed on the right spot for buyers. Under this tab for buyers on our home page we will be periodically be posting links to articles that will be of help to you. Here you will be able to find helpful hints and information for buyers. Our goal is to empower you with knowledge and help you to be a better prepared buyer.
Here on this site you can set up and save your own home searches or we can set them up for you and have them emailed to you directly from the MLS, this will ensure that you will never miss a new listing that hits the market.
Try to plan a home search based on your needs, everyone has a wish list. It's better if you base it on your needs.
It's best to learn all you can about the communities you wish to search in. Under the communities tab we will be adding detailed articles about Staten Island NY neighborhoods as well as some history about how they evolved.
It is important to keep track of deadlines, when you work with our team we will guide you through every aspect of the transaction.
Here on this site you can learn about agency disclosure and why it is needed. Why you need to acknowledge various disclosures throughout the transaction. Why you should work with a Realtor.
What advantages does pre approval offer home buyers? What information and documents will the lender need from me in order to start the process?
Here under the buyer tab you can read about buyer agency, when we represent you as a buyer agent we can guide you throughout the negotiation process.
Why it's important to have the home inspected by a licensed inspector prior to contract signing. You can read about what a buyer does at a final walk through and when it should be done and much more.
Tell Us About Your Dream Home