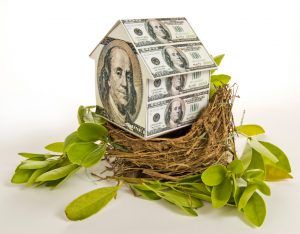 For Sellers. Homeowners when you list your home with A.T. Real Estate Specialists here is some detailed information about what to expect when showing you home. Here you will find some advice about the do's and don'ts of what to say and do while your home is being shown while you're still living in the house. If you are a home owner this is what to expect starting from when the initial phone call email or text comes in requesting an appointment and ending with the feedback you will receive after the showing. This article is to prepare you to be a more informed seller and help you actualize more of the proceeds from the sale of you home.
Under the sellers tab on the navigation bar of our website you will find links to additional articles and additional pages for sellers that will help you to better understand and feel more comfortable with the selling process. Some of the other articles that will be included under the for sellers tab of this website will include information about the different ways you can receive your feedback, what to expect from a free market evaluation or comparative market analysis otherwise known as a CMA. Why sellers should not sell without the help of a Realtor. How to handle multiple offers etc.
As a homeowner, you'll need sound advice and suggestions. We want to be your "Go-To" person for everything to do with Staten Island NY real estate. If we don't have the answer to your question we will point you in the right direction so you can obtain it. We're here for you and your family and friends serving Staten Island NY since 1983.
Over the years we have developed many relationships with other professionals that you may need help from during the sale process, we can provide you with names of people if the need arises. If there is a special condition that you may need help with like a 1031 exchange or an estate sale there is a very good chance we have encountered a similar situation in the past. We have access to professionals like various types of attorneys, accountants, Title expeditor's and more.
Sellers if you need some guidance on what to do or not do when preparing your home to be show ready, we can help with that as well. If you feel you have too much clutter and you need the help of a professional organizer, we know the right person that would be happy to help you.
Check back again and click the sellers tab on our sites navigation bar we will be periodically posting helpful tips and articles for you. If you have questions please don't hesitate to contact us.