Read what some of our clients had to say about working with A.T. Real Estate Specialists:
Arlene was my agent when we were looking for a home 25 years ago. When I needed an agent to help me sell my condo, I knew who'd be the perfect choice. She is professional at all times and so knowledgeable. She sold the condo in three days! An excellent agent, a compassionate and kind woman.
Review submitted by Diana Macri (Seller) on 20 Jun 2023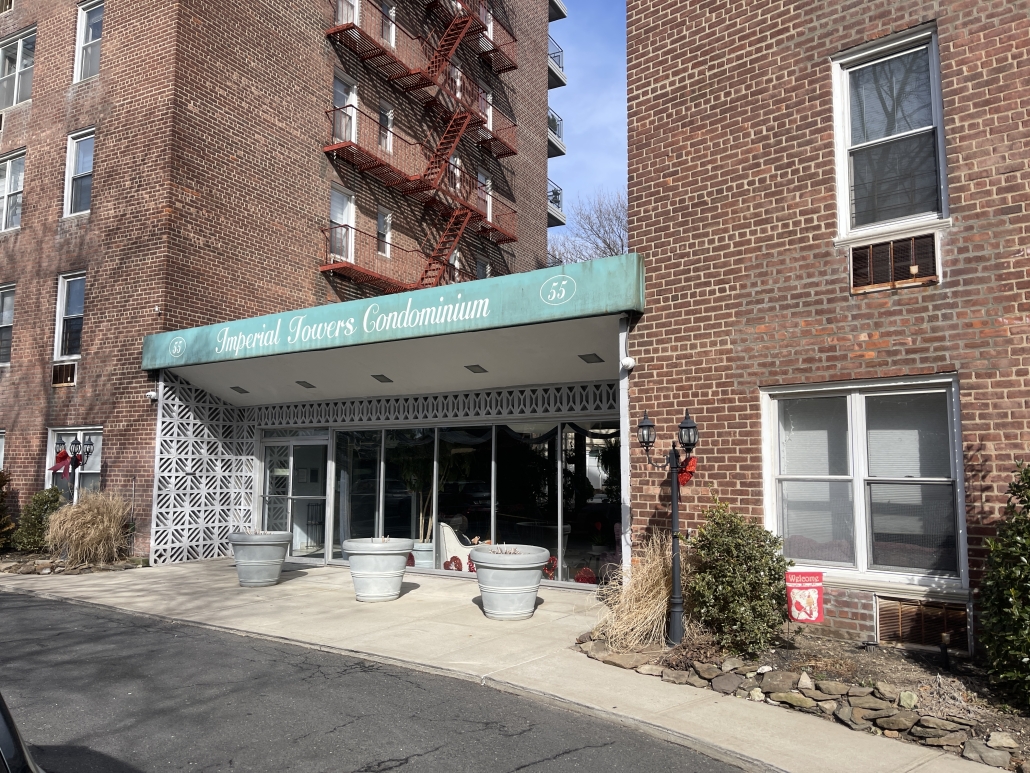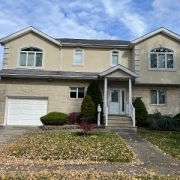 Strongly recommend Arlene, very knowledgeable!
Arlene was an amazing person to work with, very friendly and helpful. She was able to answer all the questions and concerns we had and was engaged during the whole process . She worked hard to show us every place we wanted to see. Arlene helped us to find our dream house that we are happy to live in! We really appreciate and thanks for all her help and good service. I would highly recomend Arlene Trunzo to anyone who is interested in being a home buyer.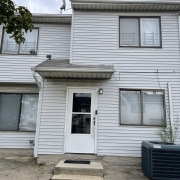 Best in the business
I've dealt with multiple realtors over the past years. By far Arlene trunzo was the best I've dealt with. Her professionalism and courtesy is beyond reproach
Review submitted by Ronald Kilichowski (Seller) on 29 Nov 2022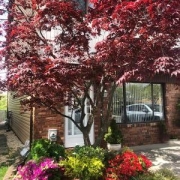 Very knowledgeable, professional and thorough. A pleasure to speak with and always available to help in any way with any questions! She walked us through every step of the way.. Strongly recommend her with buying or selling a home!!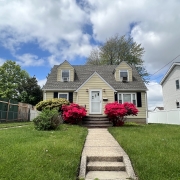 Arlene Trunzo was such a pleasure to have as my real estate agent. Arlene never left any questions unanswered and she always responded to any questions or concerns I had promptly. As a client she always had my best interest at heart and was always available. Arlene made the entire process stress free and I would recommend Arlene to anyone looking to buy or sell their home. Thank You again Arlene for your outstanding service!!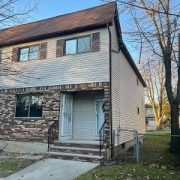 Arlene Trunzo was truly exceptional. She was always available for home tours and incredibly responsiveness was incredible. I was immediately impressed with their level of knowledge of the market, strategic mindset, kindness, good energy made a potentially chaotic purchase process simple. My spouse and I purchased our first home with Arlene in 1986 and purchased and sold several homes with her over the course of 36 years. It was a no-brainer for me to work with her over and over again. I'm so thankful I did.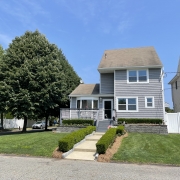 Arlene Trunzo is the #1 Real Estate Agent!!!
Can't speak highly enough of Alene. She is extremely knowledgeable, honest, professional, dedicated and detail oriented. She was always able to answer our questions within seconds and went above and beyond throughout this whole process. We happily made a new friend! I'm highly recommending Arlene to anyone who is buying or selling their home.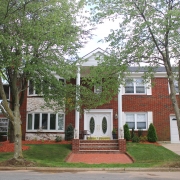 Best experience
Great Marketing skills, knowledgeable, very experienced and stood by us every step of the way day or night. The best agency I've ever experienced after 5 moves…highly recommended if you're looking for one on one communication.
Arlene Trunzo sold our house when we moved to Florida. She has many years in the real estate business. She proceeded very professionally, thoroughly, respectfully and ethically. Because of this, our sale went smoothly and less stressful.
Arlene is the best agent you will ever find she provides full service from listing your property to the closing she knows all there is to know about buying and selling I highly recommend her.
04/13/2018
Sold a Single Family home in 2018 in Tottenville, Staten Island, NY.
Selling a house can be a very stressful and emotional decision, but with Arlene Trunzo this decision was none of the above. From the time we sat down with her to list the house until the day of closing she was available to guide us through each step of the process. She is an honest and experienced professional. The amount of work that she put into our listing with regard to the write up, photos, and advertising attracted many buyers. Thanks to Arlene we sold our house within the first few days of being on the market.
Arlene was always there when we needed help and she answered all our questions. She had so much knowledge about the real estate business and she was willing to work hard to make sure we got the house we wanted. I would strongly recommend her.  A.T. Real Estate Specialists represented me as a buyer real estate broker. It was our first time buying a house and Arlene Trunzo made it easy for us. I would highly recommend her to anybody who is looking to buy or sell a property. A.T. Real Estate Specialists are very professional. They always get back to you fast. They answer and explain every detail clearly. Furthermore, they've been in the business for more than 30 years and have a lot of experience. They can recommend you other professional services such as an inspector if you need it. I would definitely use A.T Real Estate Specialists again in the future.
Arlene was amazing all through this process. Being out of state was difficult but Arlene was there helping me every single time. She went full force in selling my home and it took 6 weeks to make it all happen. I highly recommend Arlene and I would always use her services in the future.
We had a wonderful experience working with Arlene! She got us into every showing despite our busy schedule and limited days to hunt for houses. She knows the Staten Island market extremely well and works hard to get you what you want. Arlene is friendly and still very professional. She got us our dream home!
I used A.T. Real estate Specialists to sell some property on Staten Island. They were excellent in their service and was very truthful about the whole process. Arlene made the whole thing go smoothly. I would definitely use her again.
Sold a piece of property my husband inherited. We worked with Arlene. She was very professional throughout the whole process. She got a very good price and we were quite pleased with her service and would recommend her to others.
[Arlene] helped us buy a house. The service was perfect. It was a great experience. She was with us every step of the way from the beginning to the end. Darin Rath
Arlene helped us find and buy our new home, excellent service. We worked with Arlene searching for a house that would fit our needs and we are so happy we did. She is excellent. She is very professional, knowledgeable, and always accessible to answer any questions or concerns. We feel she definitely went the extra mile to help us find the home we wanted. We highly recommend her services!
Purchased a home, Excellent Service. She is understanding of your needs and will help you find the right home for you.
[Arlene] is honest, reliable, pleasant, and knowledgeable.
It was a pleasure working with Ms. Arlene Trunzo. Everything was handled very professionally. She has been attentive and helpful every step of the way. She is extremely fast at responding to all phone calls, emails, and she gets things done in a quick and efficient manner.
"After looking around the surrounding boroughs and counties my wife and I decided to leave Rego Park, Queens, and settle down in Staten Island. This decision was made simple because of the professionalism we received from Arlene Trunzo. She worked with us as a true professional, as well as loving, caring person. We are happy to say we became friends and hope to continue to make new friends here on S.I. We would highly recommend the services Arlene has to offer to any serious buyer. It worked for us and we are sure it would work for you with Arlene in your corner. Happy Hunting."
"Dear Arlene, I just wanted to send you a note to let you know how much I appreciate all that you have done for me. My dream of buying a home has recently come true thanks to your help, guidance and knowledge of the real estate market. I wanted to thank you the most for your patience, this has been a long journey for me and you always encouraged me to never give up, you are the most dedicated real estate agent who has become my friend in the process. I will continue to recommend you to family and friends who are looking to purchase or sell a home."
"Arlene Trunzo assisted me and my wife in our very recent home purchase. For several years, we had been searching for the right home to purchase. Arlene's genuine care for her clients is obvious. Throughout our process of acquiring our home, she was always available to guide us and assist us with matters that were often beyond her responsibilities as a real estate professional. She is extremely knowledgeable, ethical, and honest. I have interacted with few professionals as attentive and caring as Arlene Trunzo. I would recommend her services to anyone seeking a real estate purchase."
"I Have Known Ms. Trunzo For Seven (7) Years, Both On A Professional Level And Personal Level. During This Time We Have Worked Together On Real Estate Transactions. I Find Her To Be Very Knowledgeable In Her Field And Understanding Of Her Clients' Wishes. Because Of Her Knowledge My Wife And I Used Ms. Trunzo's Services When We Purchased Our House Several Years Ago. I Believe That Ms. Trunzo Would Be An Asset To Your Organization And Highly Recommend Her For Membership. Should You Have Any Questions, Please Feel Free To Contact Me."
We want to thank you so much.  We truly appreciate all the foot work and time you put into helping us find the perfect home….I know we were very picky, and not the easiest clients!!!  But you were ALWAYS patient, kind and professional.  If anyone every needs an agent you will come highly recommended from us…..All the best!  And thank you, thank you, and thank you!
"My husband and I were out looking casually for homes and came across an open house. We met Arlene there and fell in love with the house. This was our first ever home purchase, so we had no idea what to expect. Arlene walked us throughout the entire process, educating us about the home buying experience (I say that because it really is an experience). She answered all our calls, no matter how mundane the questions were and would assure that we knew exactly what to expect. Arlene provided referrals for all the steps needed after the offer was accepted and they also were key in this purchase. She even listened to my gripes about when the closing was pushed back. I highly recommend Arlene as a realtor. She knows the business and the island like the back of your hand. Never during the process did we feel rushed, pressured or hurried, which is quite rare. Arlene treats you with respect. Thank you so much, Arlene for helping us get our first home to call ours. If we ever are looking to sell/purchase, she will be our go to person."
katiegorgia
63 Peacock Loop, Staten Island, NY 10309